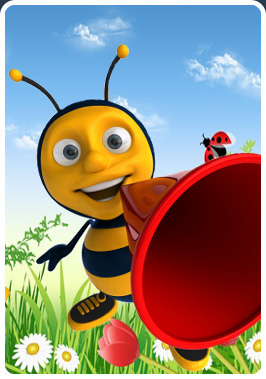 Deccan Chronicle
Date: 27th March 2011
Title: E-Publishing Turns a Page.
... new-age writers have found a faster, smarter and more economical way to turn authors - by self publishing their works online. eBook is the latest sensation...
Learn more info
The Times of India
Date: 18th July 2002
Title: This homepage is worth every brushstroke.
... www.indianartworks.com comes in handy for these artists, giving them a chance to display their creations. Inertia Solutions had even gone forward to organising exhibition to make the venture popular...
Learn more info
The Telegraph
Date: 15th February 2002
Title: One common Idiom
...the altruistic motive of Inertia Solutions to promote young upcoming artists online far outweighs its commercial interests...
Learn more info
The Statesman
Date: 13th July 2002
Title: Young Hopefuls
... Inertia Solutions, allows young hopefuls to realise their dreams through the website...
Learn more info
Indian Express
Date: 21st January 2002
Hindustan Times
Date: 19th July 2002
Title: Exciting Art Website
... the website brings artworks of promising artists to a common platform, where they can present their talent to millions of people around the world...
Learn more info

Lycos News
Date: 28th January 2002
BBC News
Date: 1st February 2002
Yahoo! India News
Date: 1st February 2002
Excite - News
Date: 1st February 2002
ireland.com
Date: 4th February 2002
REUTERS
Date: 1st February 2002